Error 303: Feelings no found
Shopping acts as a restrorative
21 September 2010 || 13:46
Gee whiz! I love the stuffs I bought recently. Obviously, that means I squandered again and I broke again. Even though I didn't enjoy Mega-sale much
because all the items I bought were normal price
, I still couldn't get myself under restricted. Because Imma girl, I'm keen to shop shop shop!
Finally Liese flies to Malaysia. Last time only can get it from Singapore, and now say YES to Malaysia too. Liese has styling series(jelly/foam) and care series(water base/serum) and also the famous Liese Bubble Hair Color(for coloring). I didn't buy it because still hesitate about which color more suitable and I heart Ash Brown most. Hmph, I still I'll get it one soon.
Liese Juicy Shower Mixed Berry Hair-Hydrating Mist (from Watsons, RM28.80; Sasa, RM32)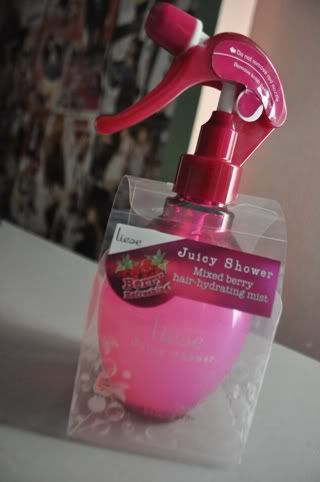 • Gives hair a quick boost of moisture anytime
• Refreshing berry scent to invigorate the senses
• Uniquely formulated with raspberry extract to instantly quench dry hair
• Hair will become smoother and softer over time with Hair Beautifying Technology
Woo-ah! I feel my hair are berries and makes me feel fresh! Love it. Hello people, all Liese products are available exclusively at selected Aeon Wellness, Guardian, Jusco, Sasa and Watsons outlets. If you're wise buyer, please buy it at Watsons. It's more cheaper than Sasa and also Watsons has membership right now, you can collect your point at there.
Another thing I want to show at here is accessory. DIVA, one of my favourite places to shop accessories. I admire the designs and pattern and hoping can bring it all back but will be burden for me. HAHA.
Without accessories with dressing I feel naked.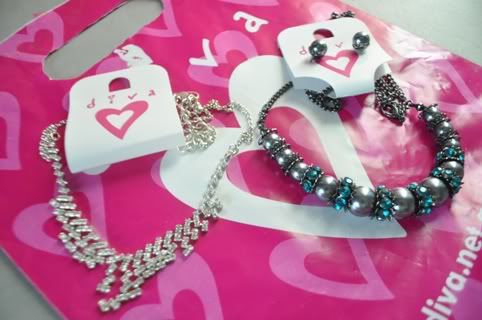 Left: Diamonte Zig Zag Necklace, RM49
Right: Pea Pearl & Diamond Row Set, RM49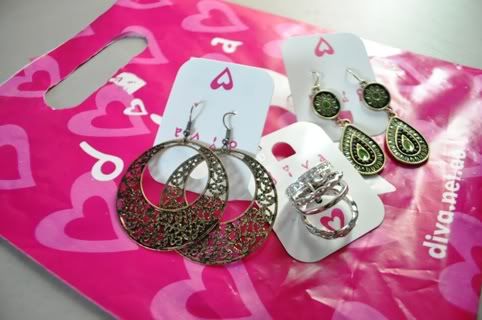 Left: Burn Flat Round Cut Out Earrings, RM12
Center: 4 Row Rings, RM33
Right: Green Euthenics Circle+Drop Enamel Earrings, RM19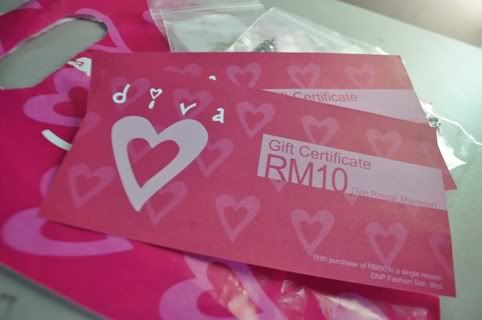 Since I bought more than RM100 in single receipt, so I got RM20 cash voucher from Diva. What a great news for Diva shopaholics! Yes, I'll buy again in this end of September if there has something new in store because it has expiry date.
Labels: shopping