Error 303: Feelings no found
Food Stories: Nyonya Restaurant, SS2
30 September 2010 || 19:21
"Nyonya cuisine is a blend of Chinese and Malay cooking originating from the intermarriage between Straits Chinese and Malays. Part of their greatest heritage is Nyonya cuisine, in which the greatest emphasis is placed on the taste and combination of spices used… "
It was my first time eating a proper Nyonya food, except last time ate nyonya kuih by the roadside. Perhaps I could describe the taste properly in this time, but unfortunately the bill was not paying by me. *glee.
All I can do is

SHARING

some tempting food photos and make my readers get salivating
. See, how good
"wily" more suitable
am I! Even attended an uninvited me dinner also remembered to take some photos.
Ps, I had a quick glimpse at the menu, if I had no mistaken, the food were rating between RM15 to RM40.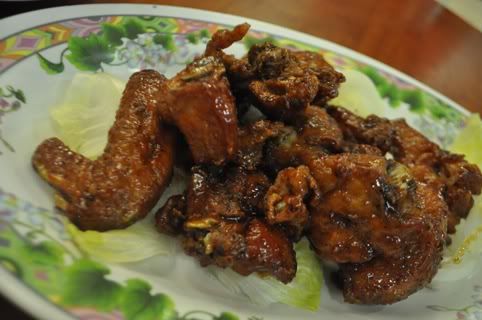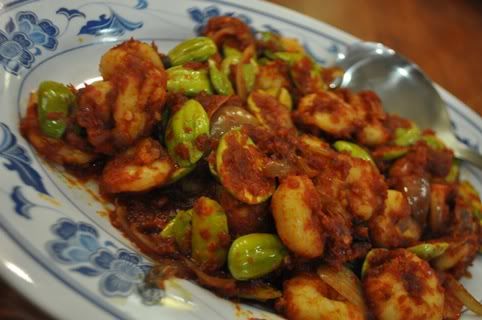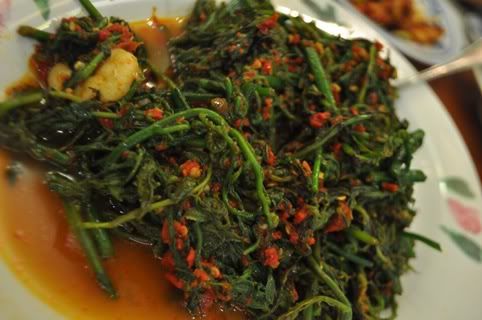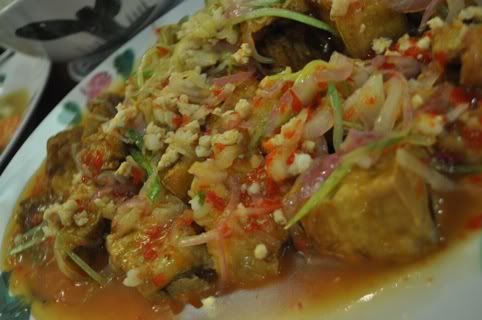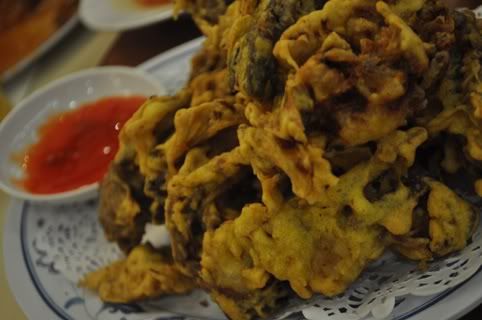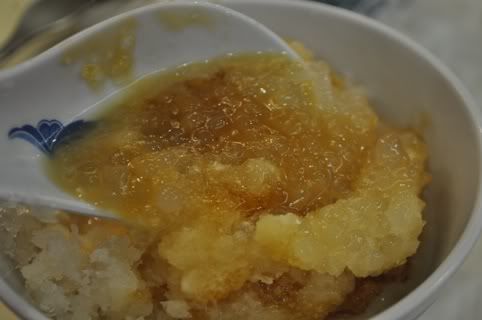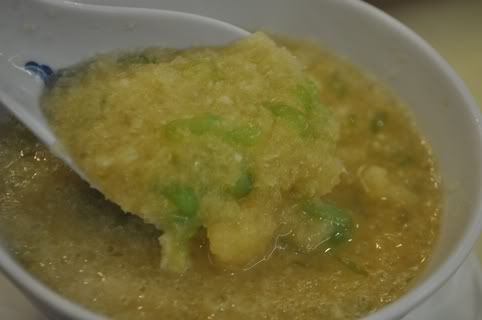 Nyonya Restaurant
(just located opposite RHB Bank)
No.52, Jalan SS2/24,
47300 Petaling Jaya.
Tel: 03-7875 9709
Mobile: 016-322 8999
Web: www.nyonya-restaurant.com
Labels: Petaling Jaya, SS2
Food Stories: Grand Imperial Kitchen, Empire Gallery
26 September 2010 || 20:55
I'm a big fans of western cuisine and seldom taste other types of cuisine when shopping in a shopping mall. Accidentally, I met Hong Kong style when paid a visit to Empire Gallery the latest shopping mall in Subang with mummy. The reason was mummy said there(Grand Imperial Kitchen) had lots of choice after she browsing the menu. Beside Wongkok or Kimgary, I think this is the third Hong Kong style restaurant I dine.
Walked inside the restaurant, I saw a picture, a busy street in Hong Kong. When I was a child, I already knew Hong Kong was a paradise for shopping and food searching. Today, Grand Imperial Kitchen will bring you Hong Kong food. Wootz, lots of dishes made us headache too, so we tried their
value set(RM13.30++)
to avoid our sticky problem. I could say my mouth was fulfilled with lots of rice because they gave us a huge portion.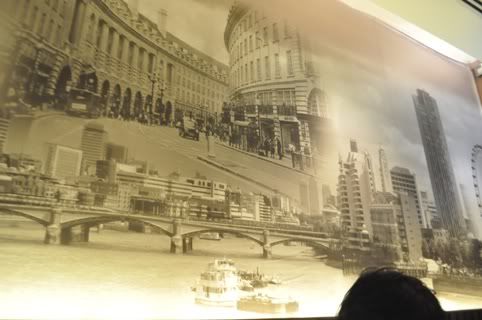 Super Value Set 2: Curry Chicken Rice蛋治加哩鸡饭, Poached Bean Sprout, Fresh Soya Bean(or you can choose Teh O)
Super Value Set 5: Pork Chop Rice烧汁猪扒饭, Fried Egg, Fresh Soya Bean(or you can choose Teh O)
Super Value Set 6: Lamb Belly Rice羊腩蛋治饭, "You Mak" with Soya Sauce, Fresh Soya Bean(or you can choose Teh O)
By the way, we also ordered some dishes to fulfill our tummy. Braised Chicken with Chinese Wine(黄酒焖鸡煲RM16) came out with a small claypot fulfill with lots of chicken and you could feel the Chinese wine kept rolling your tongue. Great job.
Sliced Fish with Spring Onions(姜葱炒鱼片RM16)
, hmph I didn't have a chance to try this and mummy said it was great too. Pork Chop Noodle
(中式猪扒面served with soup, RM9.80)
was same like other Hong Kong restaurant, no comment.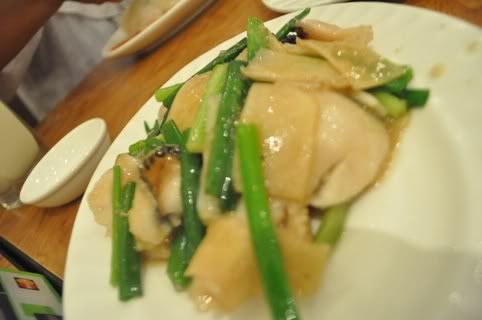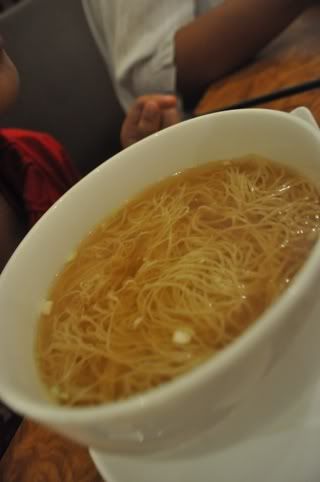 If you're a Hong Kong food lover, maybe you can try this restaurant.
Grand Imperial Kitchen, Empire Gallery
LG 30, Jalan 16/1, SS16,
47500 Subang Jaya, Selangor.
Tel: 03-5631 5528
*Grand Imperial Kitchen is also available at Bangsar Shopping Centre, Hartamas Shopping Centre, The 19 USJ City Mall, Capital Square Centre.
-------------------------------------------------------------------------------
Extra pictures(around the shopping mall & inside the restaurant),
the deco,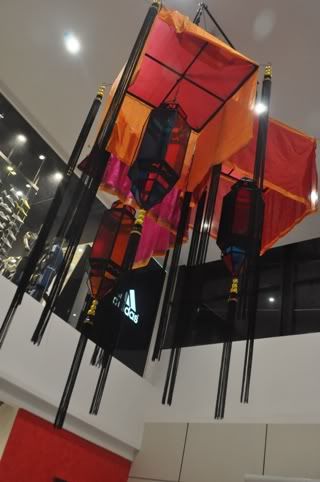 a favourite shop for office worker,
If I've the chance, I'll challenge it(may be >.<)
Toilet session. If your house don't have any mirror, maybe you can come to Empire Gallery's toilet! Yup, lots of mirrors inside there!!
Inside restaurant,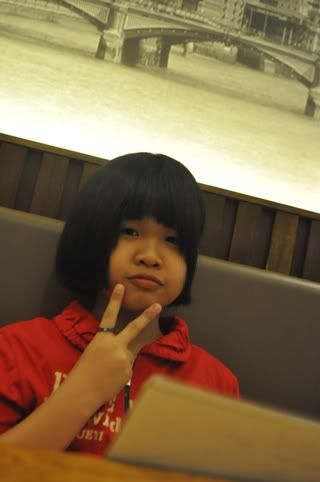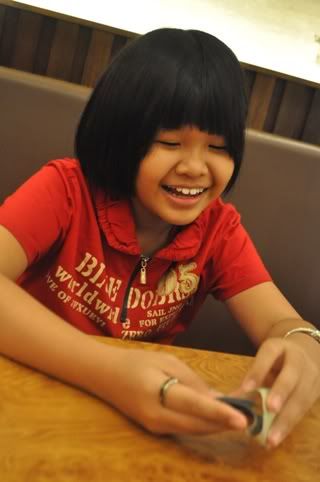 Labels: Empire Gallery, shopping, Subang
Food Stories: Botanic Café, Bandar Botanic
22 September 2010 || 14:08
Don't know why Saturday night seems more boring when I grew up. It's a weird feeling creeping silently towards me since I stopped my job life. Last time during Friday I'll hope Saturday come more faster. But now, activity on Saturday is a HEIGH-HO to me. Maybe I'm a person who scare has too much free time.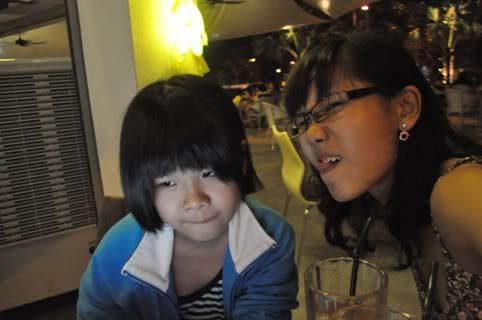 Yes, another Saturday night. I went to Bandar Botanic again, a place became my third home. I always think Bandar Botanic is a potential commercial development, especially the part of opposite Aeon Jusco Bukit Tinggi. Yup, you can get some furniture shop or restaurant there. And this time, I paid a visit to Botanic Café which the latest café in this area. I was attracted by its deco when pattering around there. Plain design brings nice ambiance out.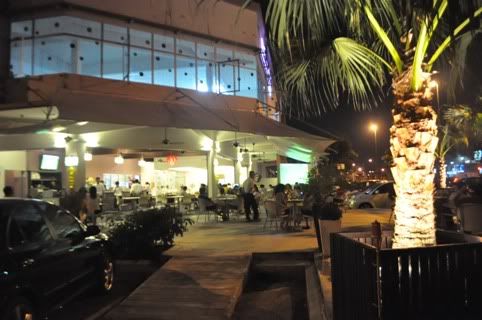 Browsing their menu, it is different with Bangi Kopitiam which just same row with. They have served western food like burgers and spaghetti here and price is more higher than Bangi Kopitiam. I was abit disappointed about their drinks, a bit choiceless and still need to improve.
Carrot Juice(RM6) and Iced Lemon Tea(RM3.50).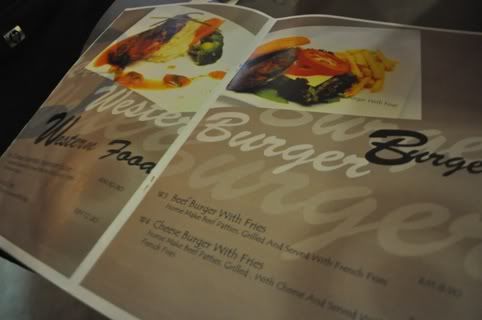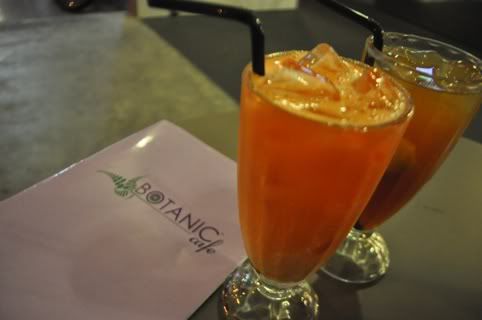 Me and my sister were not so famished on that night so we just ordered a finger food,
Vietnamese Roll(RM6).
A Vietnam dish like our Chinese "Popiah", the difference is inside "paper skin" Vietnamese Roll has shrimp. Out of my expectation, inside there didn't have any shrimp and tasted unlike others place I ate before. Except complained about shrimp, this dish still acceptable.
Nevermind, I'll pay second visit to try their western food. Hope will not disappointed me twice because I saw a lot of people walked-in here after 10pm.
Botanic Cafe
No.2-0, 2-1,
Jalan Mahogani 1/KS7,
Bandar Botanic.
03-3325 8923
-------------------------------------------------------------------------------
Extra pictures,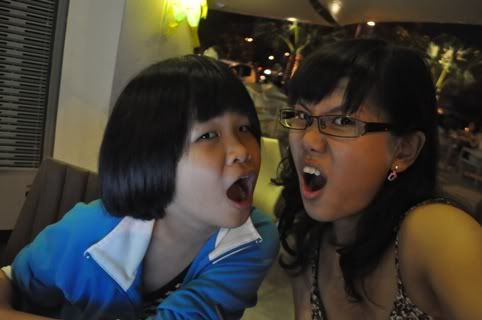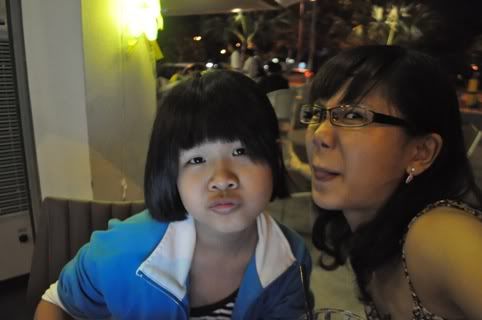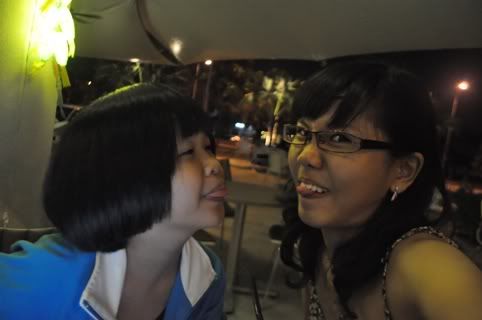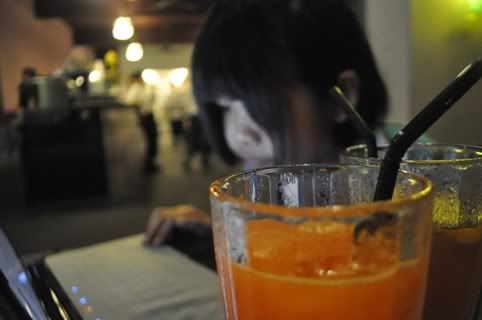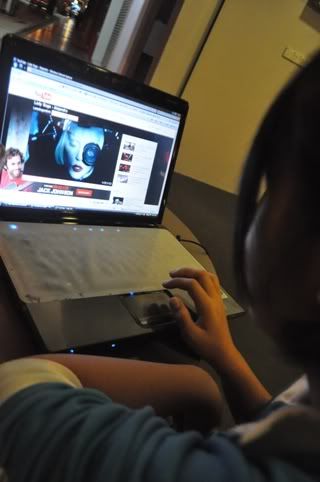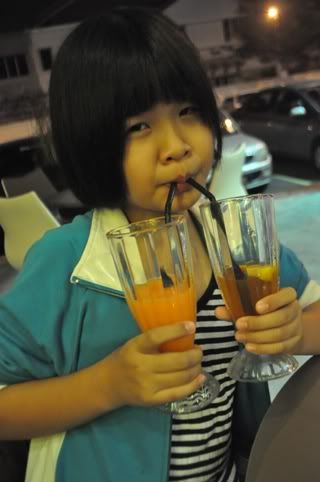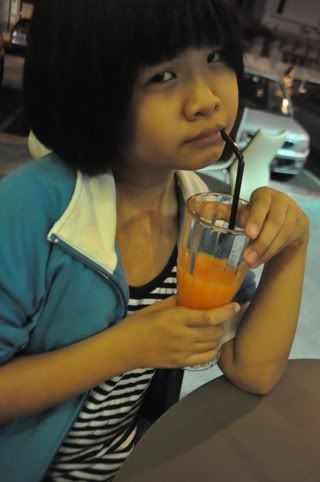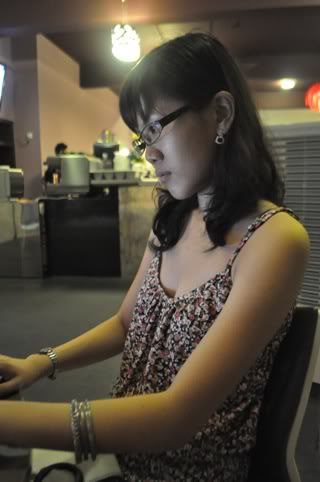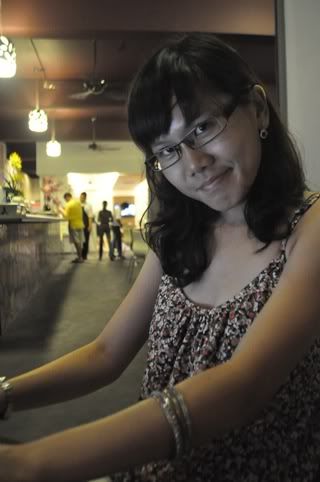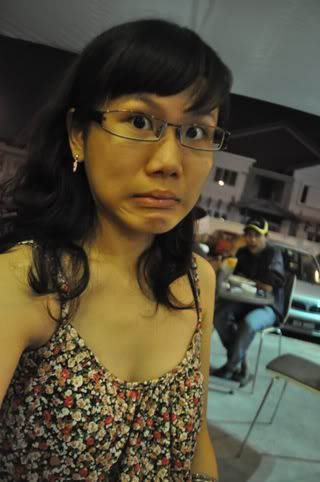 Labels: Bandar Botanic, family, Klang