I'm a big fans of western cuisine and seldom taste other types of cuisine when shopping in a shopping mall. Accidentally, I met Hong Kong style when paid a visit to Empire Gallery the latest shopping mall in Subang with mummy. The reason was mummy said there(Grand Imperial Kitchen) had lots of choice after she browsing the menu. Beside Wongkok or Kimgary, I think this is the third Hong Kong style restaurant I dine.
Walked inside the restaurant, I saw a picture, a busy street in Hong Kong. When I was a child, I already knew Hong Kong was a paradise for shopping and food searching. Today, Grand Imperial Kitchen will bring you Hong Kong food. Wootz, lots of dishes made us headache too, so we tried their
value set(RM13.30++)
to avoid our sticky problem. I could say my mouth was fulfilled with lots of rice because they gave us a huge portion.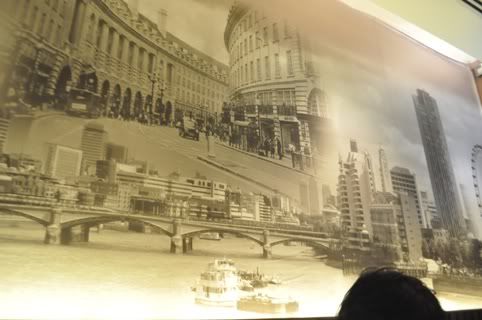 Super Value Set 2: Curry Chicken Rice蛋治加哩鸡饭, Poached Bean Sprout, Fresh Soya Bean(or you can choose Teh O)
Super Value Set 5: Pork Chop Rice烧汁猪扒饭, Fried Egg, Fresh Soya Bean(or you can choose Teh O)
Super Value Set 6: Lamb Belly Rice羊腩蛋治饭, "You Mak" with Soya Sauce, Fresh Soya Bean(or you can choose Teh O)
By the way, we also ordered some dishes to fulfill our tummy. Braised Chicken with Chinese Wine(黄酒焖鸡煲RM16) came out with a small claypot fulfill with lots of chicken and you could feel the Chinese wine kept rolling your tongue. Great job.
Sliced Fish with Spring Onions(姜葱炒鱼片RM16)
, hmph I didn't have a chance to try this and mummy said it was great too. Pork Chop Noodle
(中式猪扒面served with soup, RM9.80)
was same like other Hong Kong restaurant, no comment.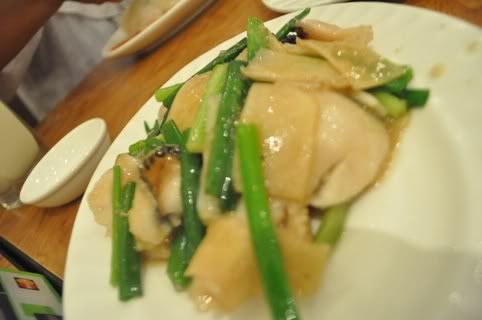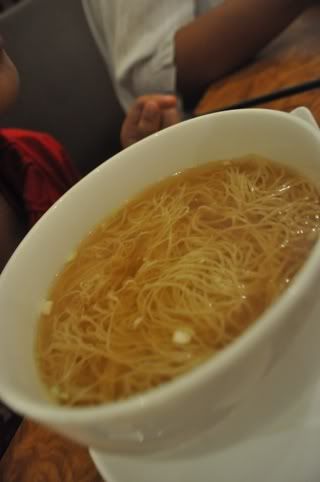 If you're a Hong Kong food lover, maybe you can try this restaurant.
Grand Imperial Kitchen, Empire Gallery
LG 30, Jalan 16/1, SS16,
47500 Subang Jaya, Selangor.
Tel: 03-5631 5528
*Grand Imperial Kitchen is also available at Bangsar Shopping Centre, Hartamas Shopping Centre, The 19 USJ City Mall, Capital Square Centre.
-------------------------------------------------------------------------------
Extra pictures(around the shopping mall & inside the restaurant),
the deco,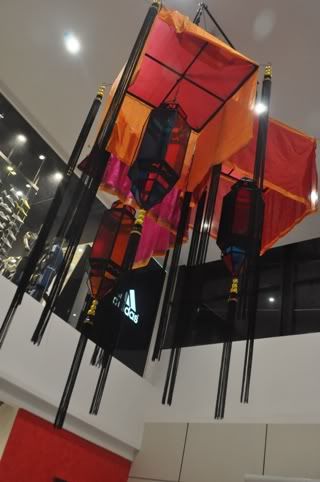 a favourite shop for office worker,
If I've the chance, I'll challenge it(may be >.<)
Toilet session. If your house don't have any mirror, maybe you can come to Empire Gallery's toilet! Yup, lots of mirrors inside there!!
Inside restaurant,