Don't know why Saturday night seems more boring when I grew up. It's a weird feeling creeping silently towards me since I stopped my job life. Last time during Friday I'll hope Saturday come more faster. But now, activity on Saturday is a HEIGH-HO to me. Maybe I'm a person who scare has too much free time.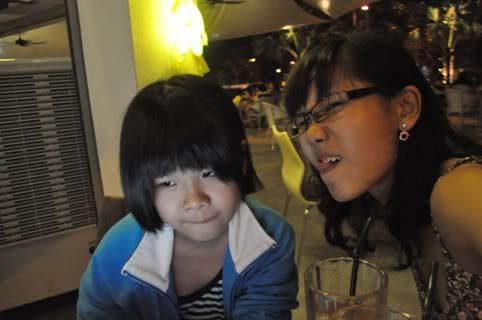 Yes, another Saturday night. I went to Bandar Botanic again, a place became my third home. I always think Bandar Botanic is a potential commercial development, especially the part of opposite Aeon Jusco Bukit Tinggi. Yup, you can get some furniture shop or restaurant there. And this time, I paid a visit to Botanic Café which the latest café in this area. I was attracted by its deco when pattering around there. Plain design brings nice ambiance out.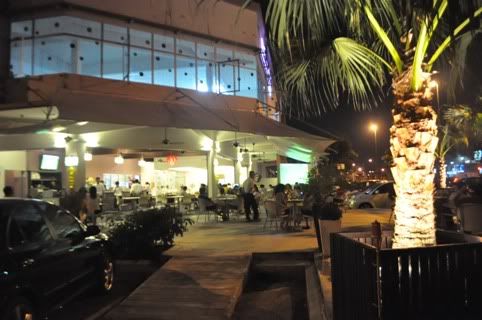 Browsing their menu, it is different with Bangi Kopitiam which just same row with. They have served western food like burgers and spaghetti here and price is more higher than Bangi Kopitiam. I was abit disappointed about their drinks, a bit choiceless and still need to improve.
Carrot Juice(RM6) and Iced Lemon Tea(RM3.50).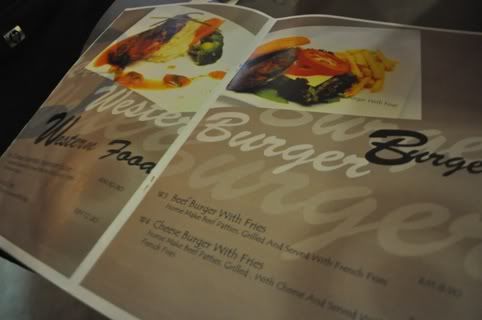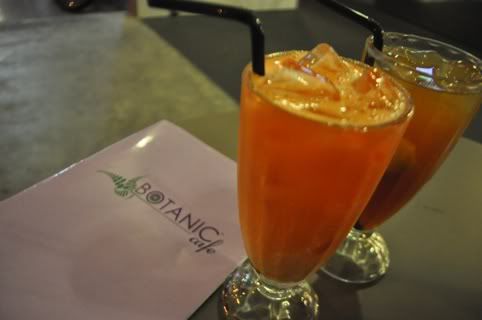 Me and my sister were not so famished on that night so we just ordered a finger food,
Vietnamese Roll(RM6).
A Vietnam dish like our Chinese "Popiah", the difference is inside "paper skin" Vietnamese Roll has shrimp. Out of my expectation, inside there didn't have any shrimp and tasted unlike others place I ate before. Except complained about shrimp, this dish still acceptable.
Nevermind, I'll pay second visit to try their western food. Hope will not disappointed me twice because I saw a lot of people walked-in here after 10pm.
Botanic Cafe
No.2-0, 2-1,
Jalan Mahogani 1/KS7,
Bandar Botanic.
03-3325 8923
-------------------------------------------------------------------------------
Extra pictures,