Error 303: Feelings no found
Hello movie-goer!
24 July 2010 || 23:29
Saturday night implies to catch a nice movie instead of go clubbing. Inadvertently, last week heard someone said MBO is damn cheap!! So, what should you do after hearing this news? Yes, my curious prodded me checking their website to ensure the news
IS
a
F.A.C.T
! WOOOOOO-OOW, my jaw dropped.
It's only RM10 for adult during weekends wtf
! Without thinking, straightly drove to review the MBO at Habour Palace, Pandamaran.
Before stepped into MBO, I could feel it was crowded inside there even Habour Palace still a newbie building in Klang. Families friends couples alone-ians.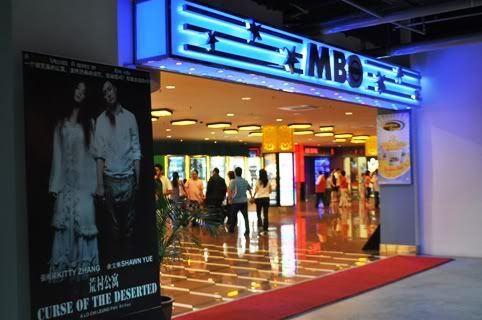 MBO at 7th Floor, Habour Palace



MBO is sweet also. When the lobby open, you will see a showstime-board. Can check the time immediately before go in.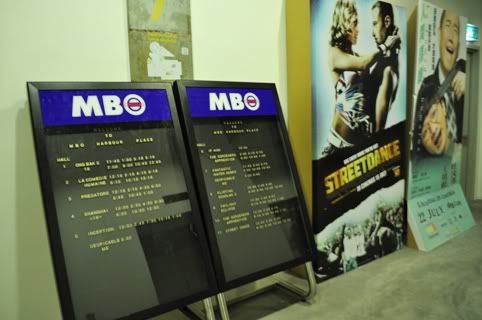 And Yes! This was we gonna watch later and a suphaaaa neglected movie. ---------DESPICABLE ME.
Mr.Gru!!
My little brother was too shy and standing soldierly.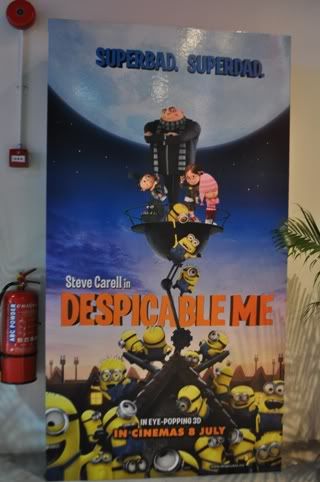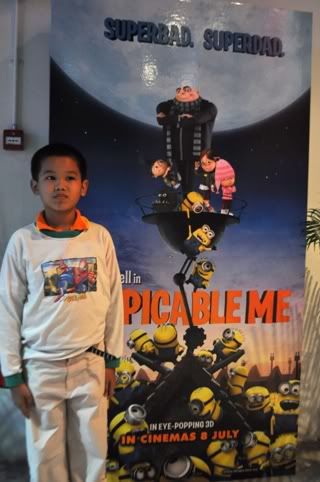 Actually it was my first time to visit MBO cinema, last time only either TGV or GSC. This outlet is quite huge. Lots of posters in different sizes. But some of the posters were outdated.
They divide the cinema into a few sides. This is near the ticket purchase counter.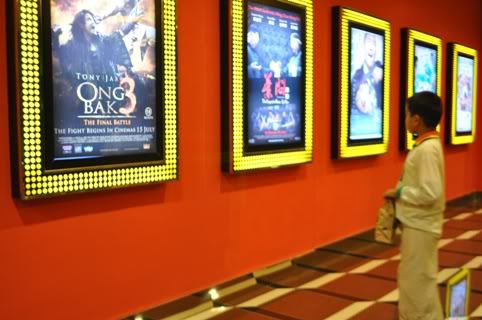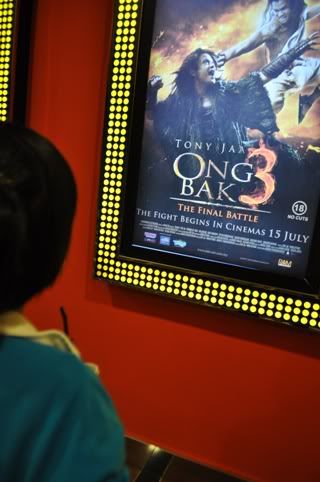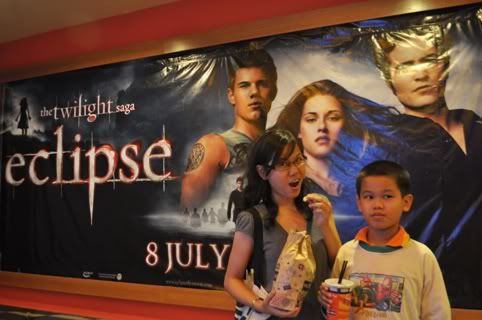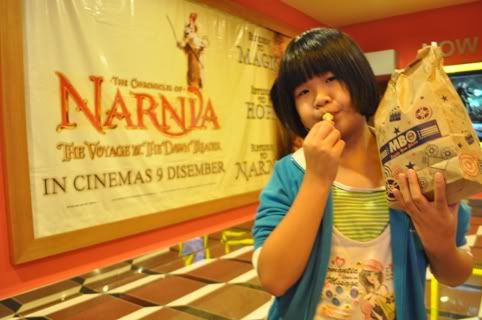 Here is near the entry to watch your movie!
Nom nom counter, sorry for didn't capture the counter. This was only what I snapped. As a food blogger, I didn't think their popcorn was nice, abit tastsless. Haizzz, this was called we get what we paid. Value one(popcorn + 1 soft drink) means medium, I think it's RM4.50. I'm not sure also because I ordered value two, the large one costed me RM6.50.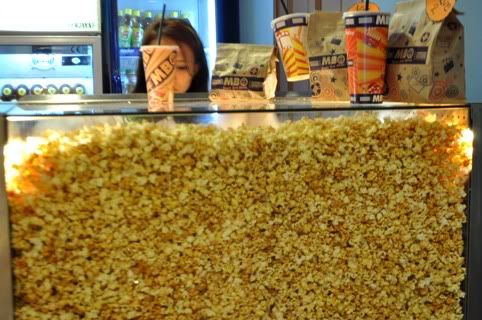 Hehehehehehehe, before watching movie should go this place what! Am I right? Haha! Lame me.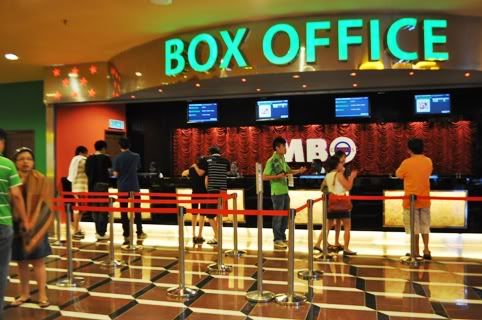 After tickets were done, bye! We were going to watch the cool aloofness DESPICABLE ME! Camwhored.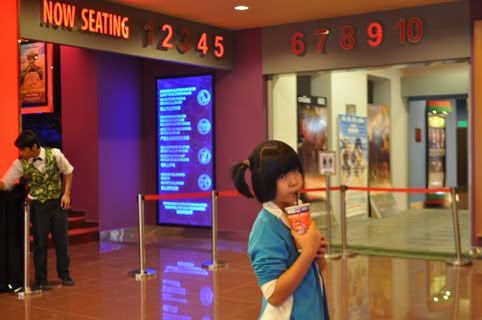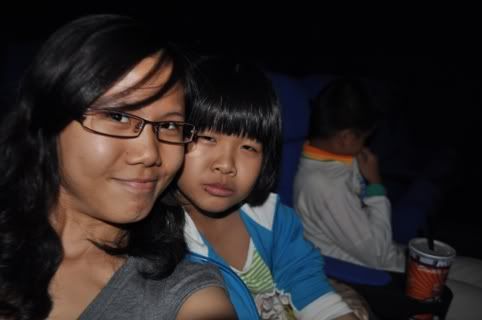 Indahouse!
I had no chance to share you all some pictures when going inside. Yes, if I took out my camera sure will bar me going into the box. Inside it, I felt I was in GSC One Utama, the deco was abit resemble. You could imagine if you have your experience at GSC One Utama!
------------------------------------------------------------------------------
Awooooooooooooo-someeeeeeee! A little upset didn't watch it in 3D! Oh ya, it was hilarious and heart warming. I was totally falling into the song when beginning. Yes yes yes, always addicted to the strong tempo song!


I ♥ Gru like 34857498627609 times!!! French vocal!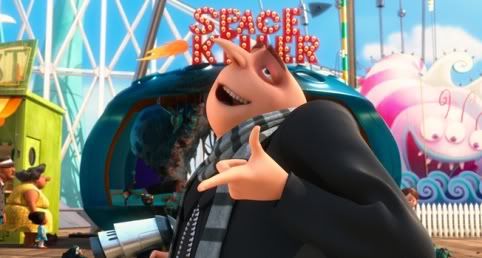 His three adoptive children, Edith Agnes Margo (from left to right)
His yellow and cutie minions!
Whoops! I ain't a bad driver but dangerous. I forgot to turn on the light again when on the road! Damn shit!