Error 303: Feelings no found
Dim Sum Bay TAKE TWO
12 July 2010 || 12:53
It is quite drab existence in Klang. Especially at home, feeling dozy all the time. Except dozens of delicious food, Klang seems colourless to me without doubt. The most abominable is lack of recreation! Guhh!


Luckily spent my last weekend with lovely ze Cherasian-relatives at Cheras. Green. Love family gab, it was fun and memorable. On Sunday, went out for breakfast at Taman Connaught of course. Yup yup, dim sum in Kedai Kopi dan Makan Seong Kee. The place is no stranger for Cheras folks, also my favourite haunt for dim sum. To be here, you need to manoeuvre your car through hazard parking. But, mama is a racerlike driver, so it's not a big deal for her.







Just little pictures here, some of the dim sumsssss I missed out to take it. Hehe, because my family are wolves!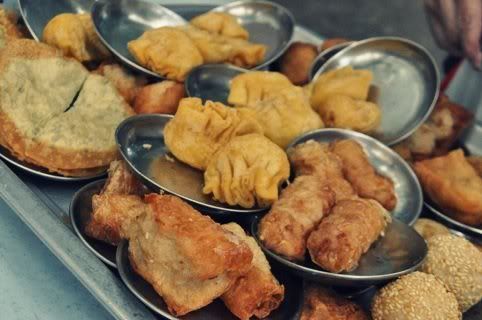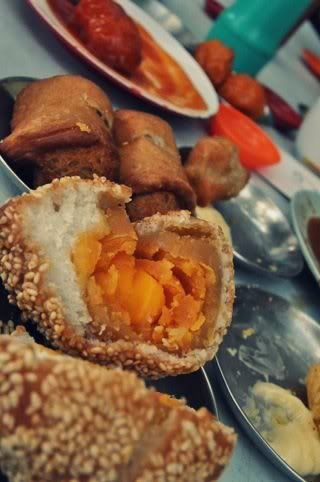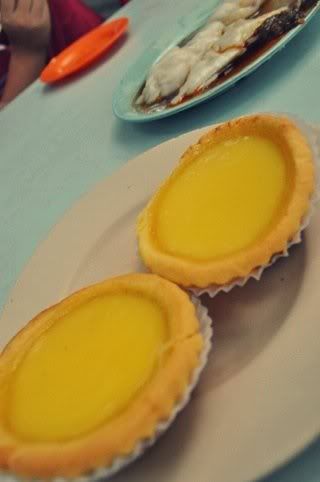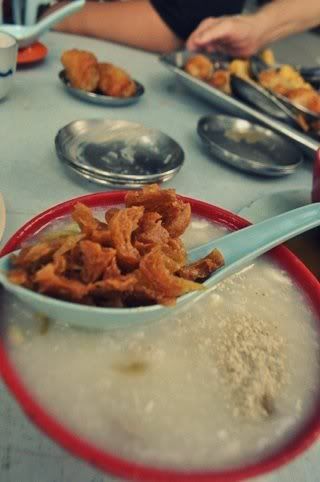 Price wise it was considered cheap as we paid only Rm55+ for the entire meal. Woo, cheaper than Klang DIM SUM like wtf. Even it's not the best in Taman Connaught, but worth for a visit for decent dim sum.
Kedai Kopi dan Makan Seong Kee at Jalan Cerdas, Taman Connaught.
Labels: Cheras, Dim Sum, family