Error 303: Feelings no found
Sweet Disposition
12 June 2010 || 16:17
FIFA is ongoing. My enthusiasm is restless. I should find something coolen it. Scram! Let sorbet replenish my day. Especially under a scorching sun.
Turn into a slobbering baby everytime when getting a

Oreo McFlurry(RM3.85)

in her hands. I can't envisage if the world without Oreo this kind of thingy. Imma Oreo fans! :D
Except me, they all ate Wall's sorbet. It has discount on Today, RM18.99 for two and then free a cooler bag. Actually we were not hooked at its freebie. Just my Madam MAMA didn't want to lush out. But miracle is begun.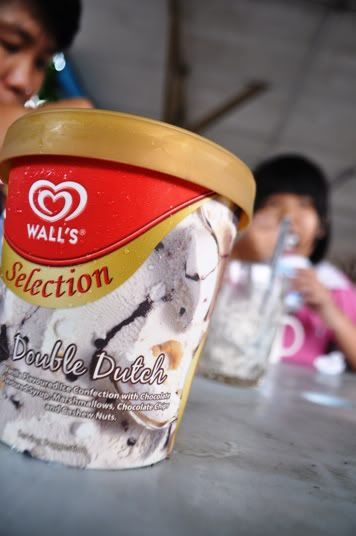 Double Dutch.

The promoter bluffed this is the best seller. WTF are you talking about! My family found it tastes weird with marshmallows. Bombastic.

I can feel the gale blusters.
Cookies n' Cream

. They said this same taste with my Oreo McFlurry.
In the conclusion,

my Madam MAMA should pay more RM30 plus to purchase

Haagen-Dazs. The regret is rambling. HAHAHAHA, you should follow my splurge next time!


Here's some pichas to entertain your Saturday!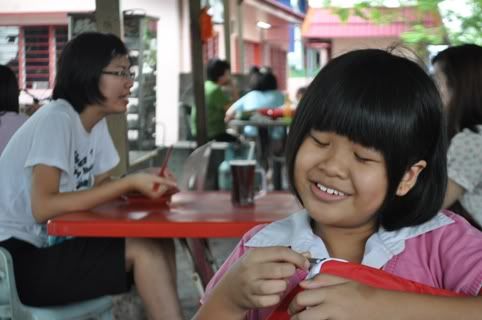 "Oh, my charming prince. You're so lovely. My truly."
Whoops! Capture! Your dreaming face.
Mama awoke her in the second.
"Huh! It's just a dream?"
Gosh, she noticed I'm laughing her.
"Can't meh! Still have enough time to dream wookay! It's only noon now!!!"
In the end, she found her out so MOU MIN (cantonese) and used the cooler bag to cover her shameful face.
"Mavis JIE JIE, be cafeful. I will revenge."
I stalked my Madam MAMA again. Because she feels she is ugly in screen.

C'mon! I'm your daughter. If you ugly, how am I then!!!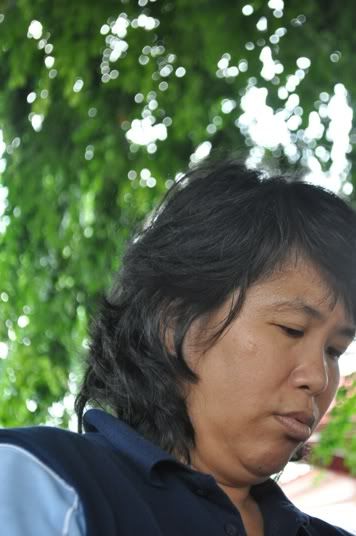 Ohya, it's MY SORBET PAMPER noon! How's about yours!
Tonight, highlights SOUTH KOREA ARGENTINA ENGLAND. JOM BOLA BOLA FIFA!!!!!!