Error 303: Feelings no found
Last Sunday
22 June 2010 || 23:58
Last Sunday morning, lapis lazulli blue sky, movement of air was a largo. Birds were nesting. It was not a bad day. I mentioned IT WAS NOT A BAD DAY because my kin came down to Klang! Hurray!


Everybody was busying messed together with their father/papa/daddy/ojisan and surprised him. Father's Day didn't make sounds for my cousin and I. We come from single-parent family.

Um, my father passed away few years ago. Now, I've a stepdaddy but not so close. I'll be story telling if the day I still remember to tell you all.

Nevertheless, this bad news didn't beat us down. Retouch part of sad memories, we still living good. Alive is a gift, live to life is a lucky thingy.


As usual, headed to Kaw 16, Taman Intan, Klang to meet up my lovely aunt and cousin for Bah Kut Teh as our breakfast. Tamn Intan is a another place well known in Klang which is Bah Kut Teh paradise.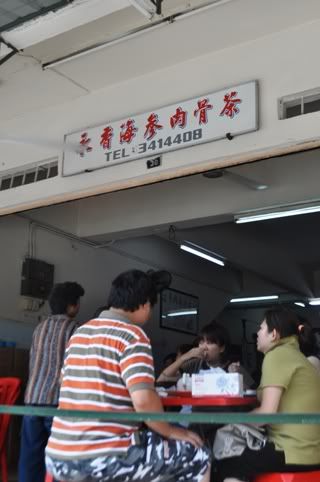 Maybe plethore of bustle in the half of the life, I ernestly perceived, on my aunt and mama's visage, the wrinkles exaggerating. Old age crept up on them and enshrouded their beauty.

A good cook, my aunt. Always gain weight when stay at her house. Oh ya Cheras, miss!

Mama was pouring the tea. By George! Gentle-nya.

Cousin peeped at my mama. She wanna learn too?! Wink.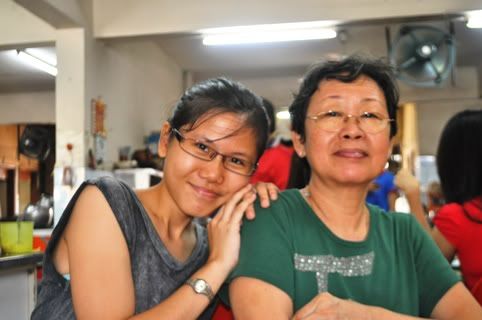 Run to fat recently. Yup, thanks for the snack foods and lack-lustre life, I'm an obese bitch right now.
Be situated on in a knife-edge, they're gonna fighting! Haha, just joke.
So shy.
Finale! Bah Kut Teh were been served.


See, my cousin memang banyak pattern. Apa-apa pun ada.


Time flies. It's the end of June. Oh my god. OMG OMG.
Labels: family, Food- BKT, Klang